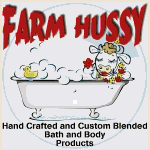 FARM HUSSY
I am happier then a pig in a pen to announce that JULIE from FARM HUSSY has joined our Etsy Team!
After FINALLY opening her long awaited Etsy Shop, Julie has joined our Team.
You may already be familiar with Farm Hussy's style but if you are not, check them out on Etsy. While you are there make sure you drop the Head Hussy Julie a note and welcome her to our Samplicious Team!
A BIG HUG & MANY THANK YOUS GO OUT TO JULIE!
SHE HAS SHOWN SAMPLER VILLAGE MUCH LOVE & SUPPORT!